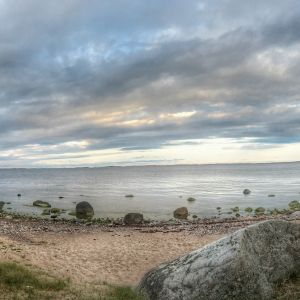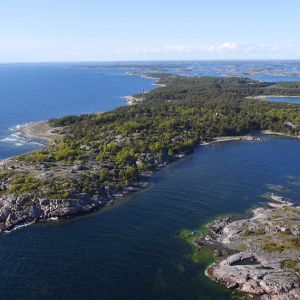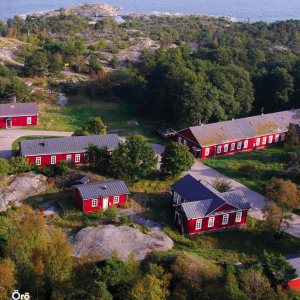 Örö in the outer Turku archipelago has been as a military fort closed for a century; first as a part of Peter the Great's naval fortress under Russian rule, and later as a base for Finland's coastal artillery. The oldest parts of the complex, including the so called six inch battery, were built in 1915 – 1917 when the Russian army fortified Örö, and the latest are from 1980s, when the weaponry was last modernized.
In 2015, Örö island and all of its buildings were transferred from the Defence Forces to Parks & Wildlife Finland, and added to the Archipelago National Park. Summer 2015 was the first season when this island was open to everyone.
In this 200 hectare island the nature mesmerizes. A new observation tower and a nature trail (1 km) with a suspension bridge will be built in order to make it easier for travelers to observe rare species, different nature types, old tunnels and firing positions in this exceptionally valuable heritage destination.
Additionally two old air-defence bunkers will be restored – one will function as an exciting place to sleep for small groups. A new exhibition with miniature models and photos as well as a mobile guide will make the southern cape of the island even more appealing. Let Anders, the old occupant from Örö, tell you stories from the eventful history of the island.