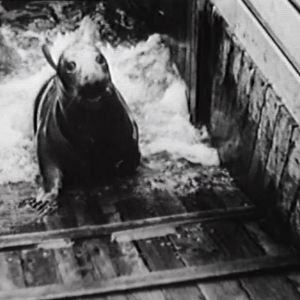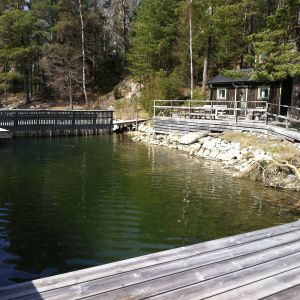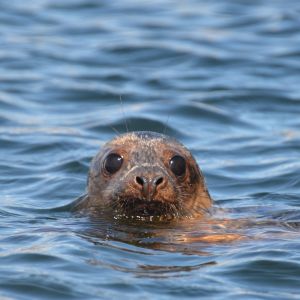 Gålö in the southern part of the Stockholm archipelago, is an amazing recreational area for the whole family, just 45 kilometers from the city center of Stockholm. You can get there by car or local bus
Gålö offers the longest sand beach in the Stockholm archipelago as well as beautiful outdoor routes. Besides beautiful nature the Gålö seal station can reveal interesting secrets from the Swedish defence history.
During World War II foreign submarines violated the Swedish coastline. The situation was troublesome because the Swedish navy had no means to detect the intruders. The social scientist Valdemar Fellenius however, suggested using seals as a Swedish "weapon". A top-secret military operation was set up on Gålö under the name Operation Palmen. Here seals were successfully trained to detect foreign submarines.
After renovations of the old structures like piers, palisades and buildings, the seal station will open for tourists in summer 2018. A mobile guide with videos and stories will allow visitors to learn about the history of Swedish navy seals.
The renovation is still in process. Meanwhile you can enjoy the Gålö nature reserve, hiking, swimming or fishing.
Plan your trip here.