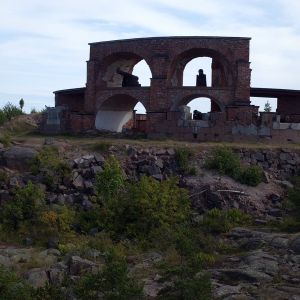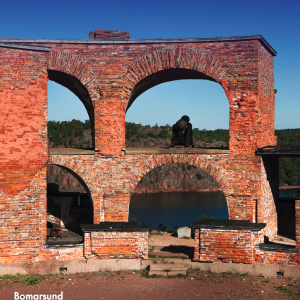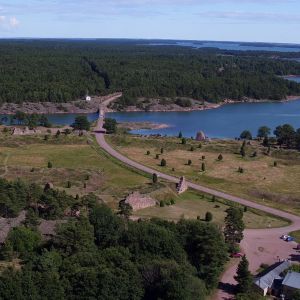 The Bomarsund fortress ruins locate in the eastern part of the main island of the Åland archipelago between Sweden and Finland. The fortress was built during the years 1832-1854. Åland was Russian at the time and the fortress was intended for the Russian contingents on the islands. The establishment was calculated for 5000 men, which by Åland standards was an enormous building project. It had a big impact on the Åland society and still today the expression "the Bomarsund era" remains.
The Bomarsund era got an abrupt ending. The establishment was thoroughly ruined when attacked by the allied English-Frenchmen. Even though the Bomarsund fortress was a parentheses in the Åland history, the consequences of its rise and fall remains today; Åland became a demilitarised zone.
Bomarsund will become a historical sight with a pinch of modern twist. In Bomarsund emphasis will be put on digital outputs like videos and Wi-Fi connection. A mobile app allows visitors to experience everyday life at the Bomarsund fortress and the surrounding area, as well as the battle itself. You can find up to five different themes of history in the app – so Bomarsund really has something for everyone!
Read more about Bomarsund from Visit Åland.